Professional Supply & Install
Why compromise when we'll fit to exacting standards
There are numerous artificial grass products on the market today. However, we've learned that having a large selection can sometimes be overwhelming. So, we've listened to our clients and created the Bold as Grass 'High 5' range which only offers products with the best colour tone, durability and value for money.
You can purchase any of our artificial grass products for DIY installs or as part of your professional Bold As Grass installation.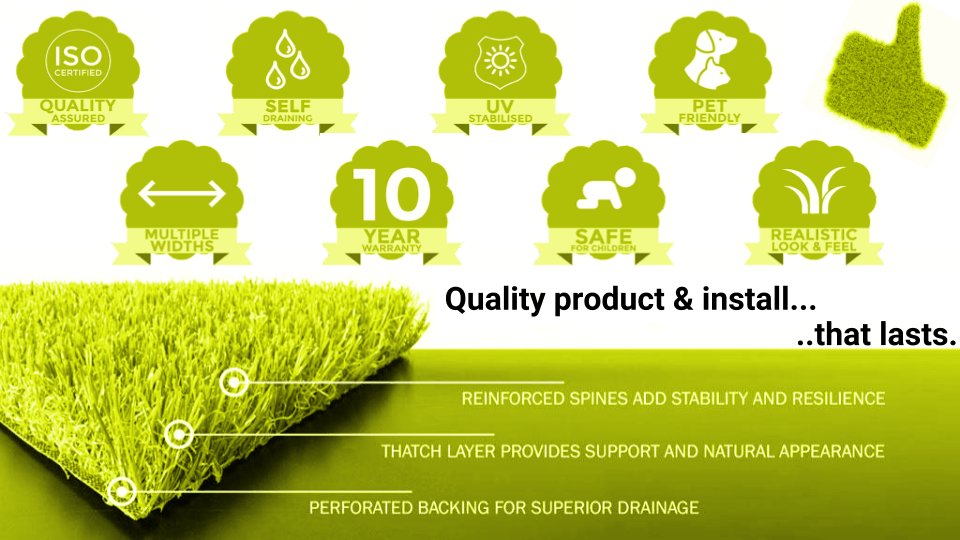 The crux of every investment is simply; 'Ensuring you get the best quality product, at the best price without compromise'.
We know & understand this, therefore we will not waiver from this objective, delivering the support, goods and workmanship needed for a home improvement you'll want for the long-term.
The first move to get your weekends back! 
We know the first step is the most difficult, mainly because you don't get a response!  Not us; you'll receive a quick response and visit to discuss your preferences. A simple 4-step process is all it takes to get your hassle-free lawn, we'll do all the rest.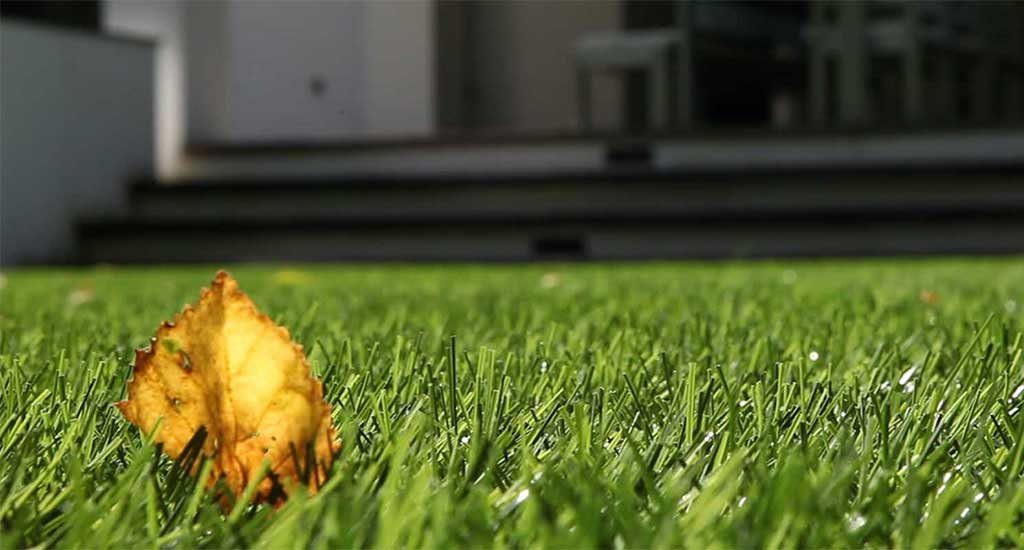 There's no doubt that Artificial Grass is convenient, however, a little extra attention every six months will mean extending your investment by years!  For a comparatively small cost, we'll remove airborne weeds, power-brush the pile to get blades upright, check & replace infill, disinfect/deoderise pet smells as well as check seams and edges. 
It's no easy task, but if you're keen then we'll support you with a self-installation. Our products are all listed on the products page, simply select your favoured option and let us know how much you need and we'll get it to you.
We've also provided step-by-step instructions on how remove your lawn, prepare the sub-base and lay your new artificial turf.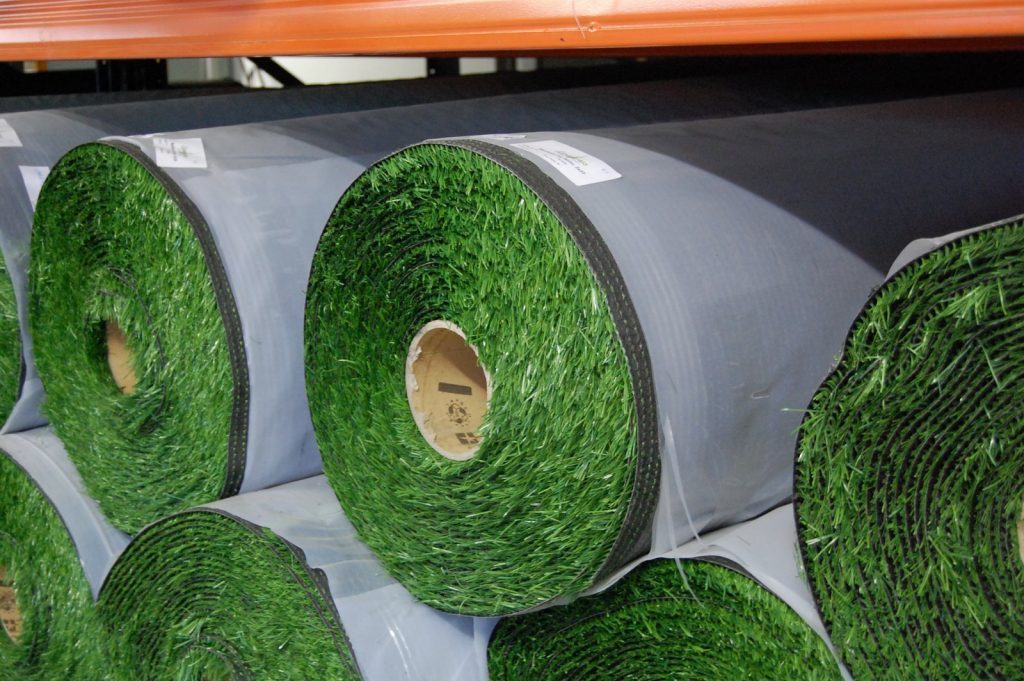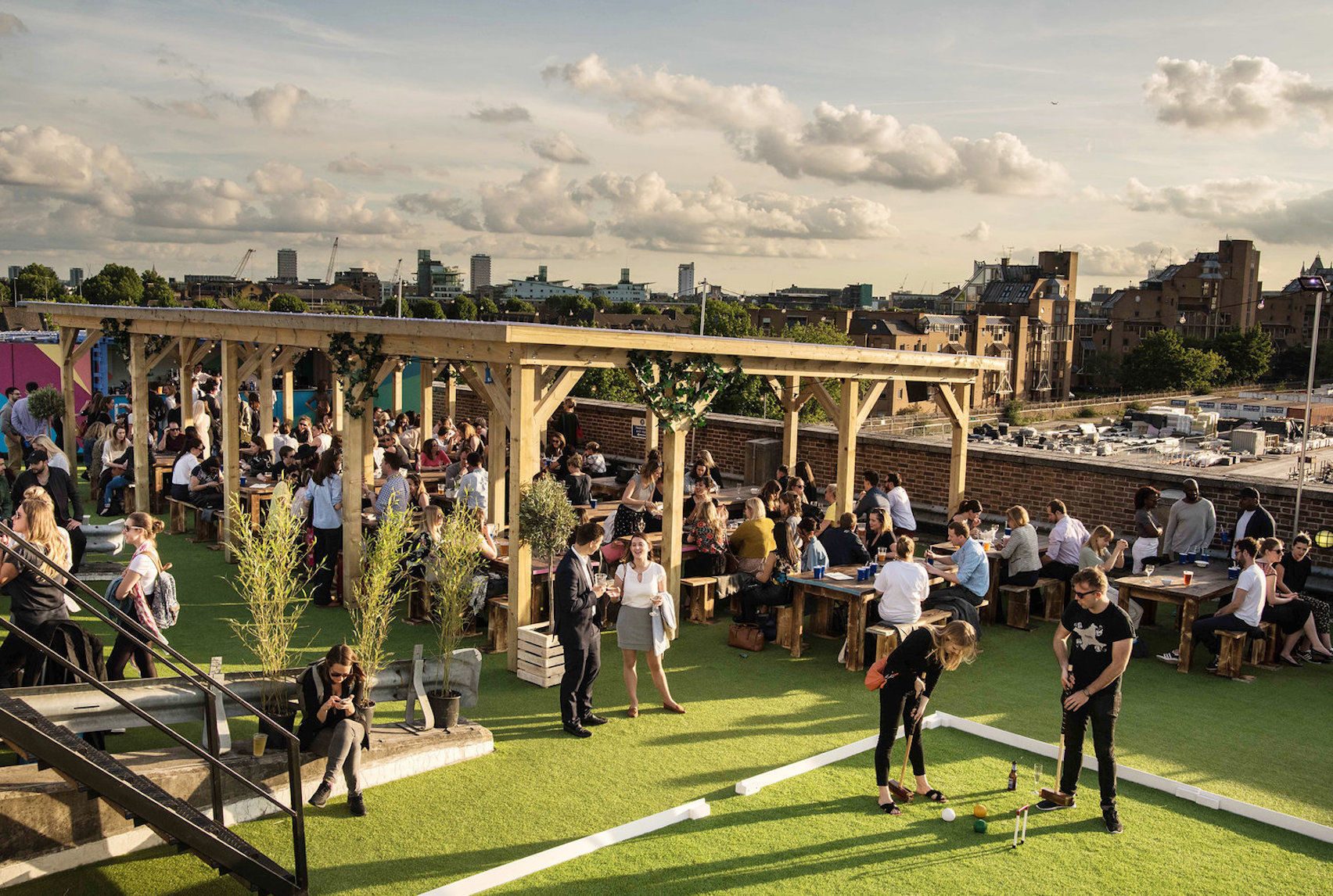 There are a host of opportunities to be had with Artificial Grass and its application, and we can do them all!
From walls and ceilings in shops, to terraced bars, conferences and exhibitions, the only real limitation is your imagination.
A tactile, safe and alternative way to present any area and any surface, inside or out!
Critical Fall Height Regulations are covered through fitting of our shock pad underlay.