Artificial Grass Installation
Professional | Trustworthy | Excellent Service
Choose Bold as Grass to install artificial grass in your garden, office or exhibition area and you'll receive expert attention to detail and the highest level of service.
Replace your existing lawn, cover a patio, overlay a decked area or even install it inside your premises…. the possibilities are endless with our range of premium synthetic grass options. With professional installation covering central Scotland, an attractive, low-maintenance solution is just a click away!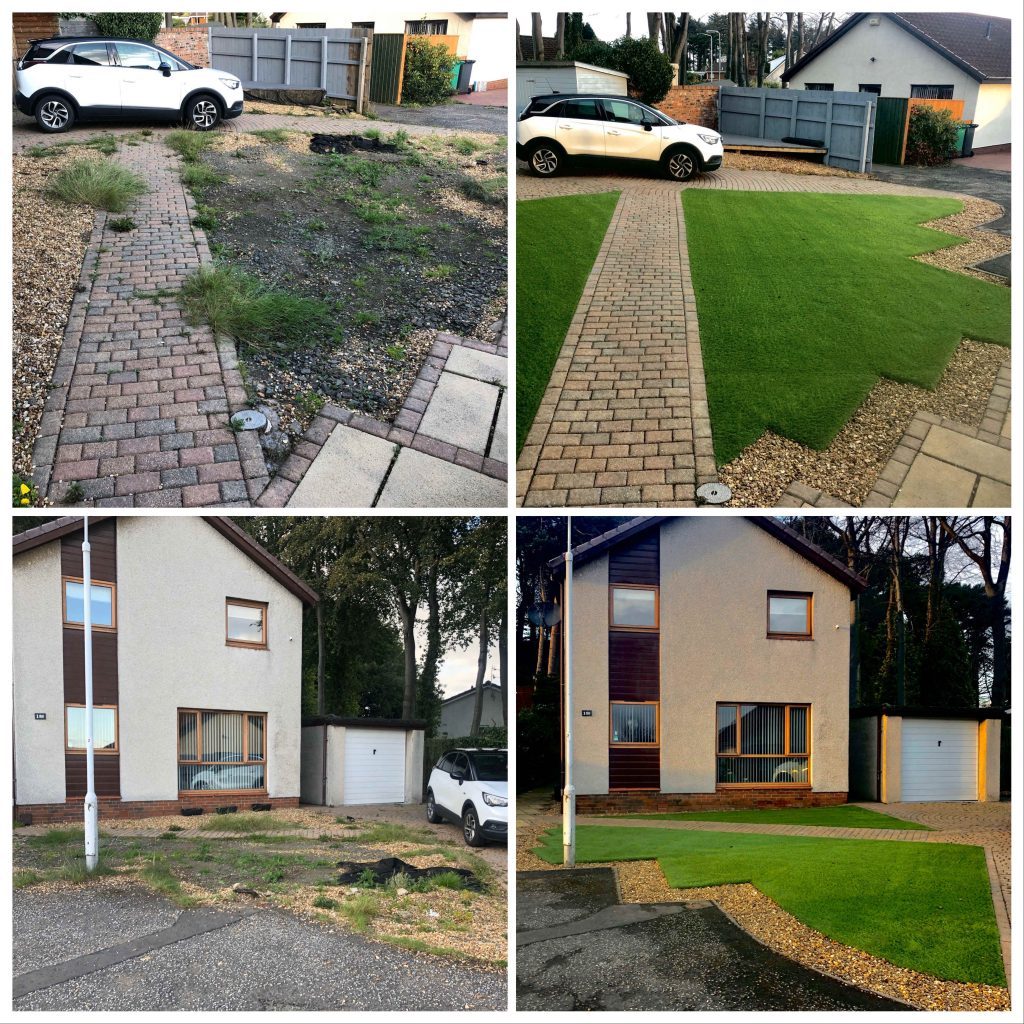 Multi-Purpose | Low Maintenance
Scott & Jamie replaced our lawn and it looks and feels amazing!

They were fantastic at communicating, they were also considerate when doing noisy work and kept the garden and communal areas tidy throughout the process.

I wouldn't hesitate to recommend them!

Kerstin Jack

Great Service from start to finish…Professional all the way!!

We're very happy with the grass, which I expected, but getting a top notch service along the way makes Bold As Grass stand out from the rest!

Mr. & Mrs. Bennet

We're both absolutely delighted with the job Scott & Jamie have done!

You wouldn't know they had been (apart from our lovely new grass of course!)

Thanks again, I wouldn't hesitate to recommend.

Mr. & Mrs. Strand

Thank you both for the work you have done, we're delighted with the standard.

The response we're receiving is going through the roof, I've received calls from several other clubs as they are looking into doing something similar!

Jim Connor (President)

Couldn't be happier with the service we received and the end result.

Scott & Jamie were boith professional from start to finish, showing us every option and keeping us updated throughout the entire process.

Thanks a lot guys! I will definitely be recommending!

Vicky Murray
WE APPRECIATE THAT YOU KNOW WHAT YOU WANT AND WE'RE HERE TO MAKE THAT VISION A REALITY. 
CUSTOMER SERVICE IS OUR PRIORITY, ALONGSIDE QUALITY OF WORKMANSHIP. With YEARS OF EXPERIENCE IN DELIVERING EXCELLENCE, WE'll GLADLY PROVIDE ANY HELP AND SUPPORT YOU NEED WITH DESIGNING YOUR STUNNING ARTIFICIAL LAWN.
Before
After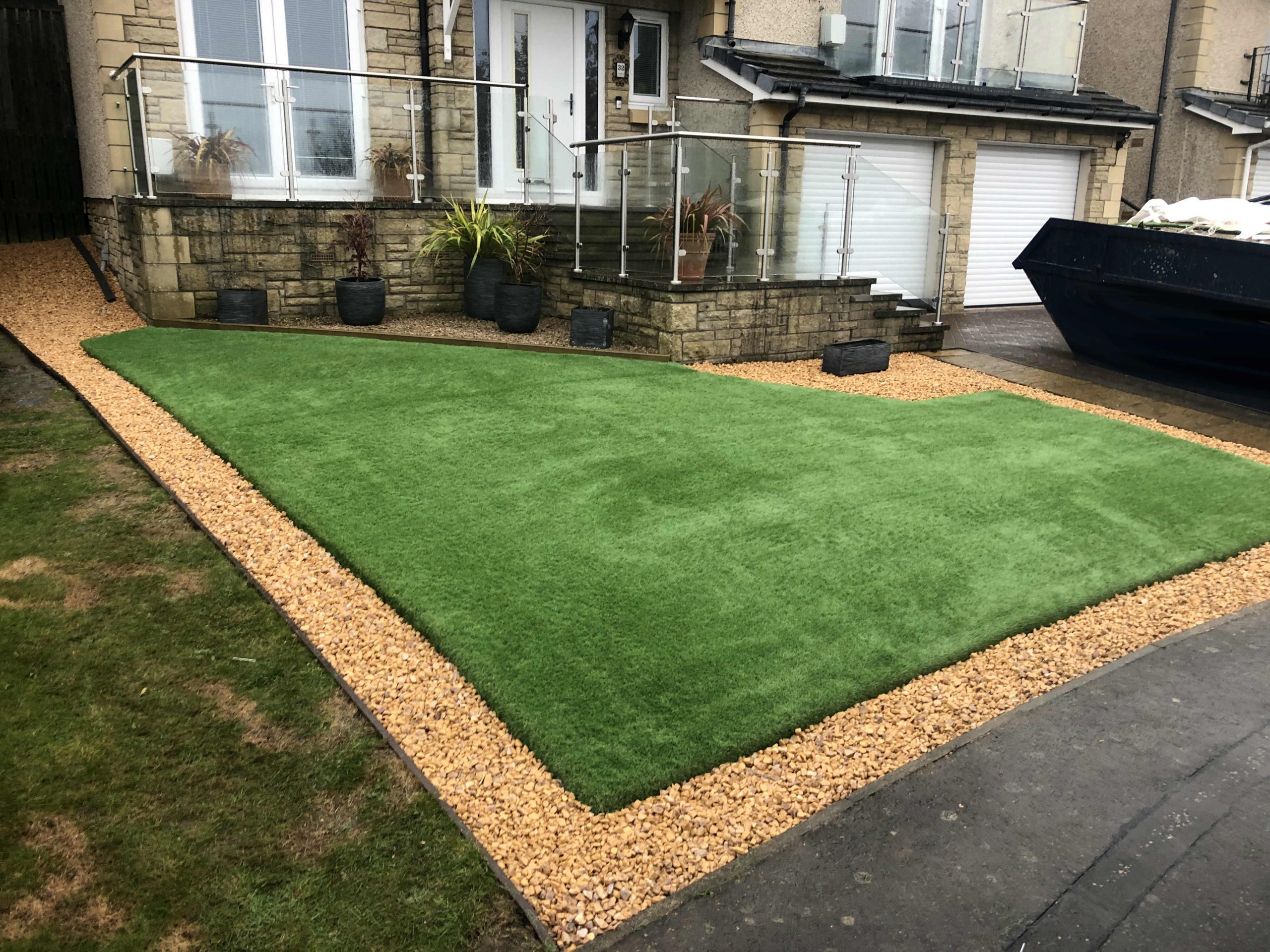 everything and love what we do
Keep up-to-date with insights, tips, installations and the latest innovations and developments in synthetic grass!
Click on our most recent blog article or the hit the button below to jump to all our articles in our Blog:
We're always asked; 'How much does artificial grass cost and why is it so much more expensive than I first thought?' 😟 We calculate costs, based on Client brief & desire for a maintenance-free, LONG lasting asset to their garden. We recently met a lovely lady who had 5 companies to quote for her 36m2 […]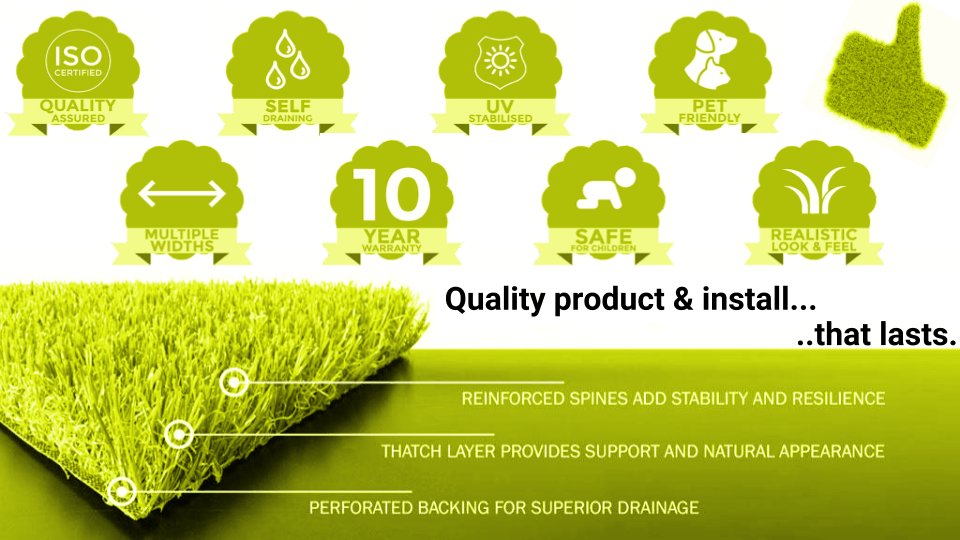 Arrange a survey & free quote

On average, more than 20 hours per year are spent mowing the lawn (more than 7 weeks of your life!)